The Chair Challenge is an interactive online program offering written and audio guided meditations, daily horsemanship tips and lessons, as well as instructional videos to develop your skills at Liberty with your horse!
Sharing Territory is the first Ritual in The Waterhole Ritual™ program. It is the first ritual that horses do when getting to know each other. It builds loyalty and attachment by achieving a companionship experience and connection in the moment in harmony and unity. By practicing Sharing Territory with your horse, and following the exercises in this program, you will create, re-establish, and deepen the bond by increasing your horse's desire for your companionship. It is the most used ritual that horses share between horses.
Study the program, practice with your horses, and when you need help you can go to the online classroom and Carolyn Resnick will answer your questions and help you solve your problems!
By taking this course you will achieve a bond that you never knew you could have, all in just 21 days! Follow along with the daily audio meditations, lessons, and videos to develop a relationship with your horse that will be the foundation for any and all equestrian pursuits.
Your Instructor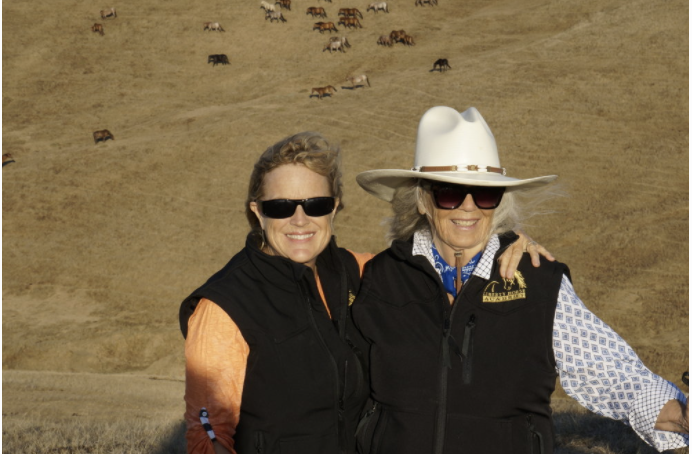 Carolyn Resnick, originator of the term Liberty Training® and founder of The Carolyn Resnick Method, The Waterhole Rituals and Nancy Zintsmaster, co-owner of the Carolyn Resnick Method of Horsemanship and a Master Trainer in The Carolyn Resnick Method have come together in this academy to bring you a unique course in Liberty Training!
Carolyn Resnick developed this method of Liberty Training over 40 years ago based on her observation of horses in the wild. Carolyn now teaches her method at her ranch, Dances with Horses, in Escondido, California.
Nancy Zintsmaster lives in Costa Rica and teaches Liberty Training at her ranch, Dances with Horses (Costa Rica location). Nancy travels the U.S and abroad sharing The Carolyn Resnick Method of Horsemanship, The Waterhole Rituals.
It is Carolyn and Nancy's desire to bring forth their passion for horses through educating people who care deeply about giving horses a better deal. They strive to help others connect to the very heart of the horse, and to help people understand how to let horses be our guides.
Course Curriculum
Welcome to the Chair Challenge
Available in days
days after you enroll
Introduction
Available in days
days after you enroll
Day 1
Available in days
days after you enroll