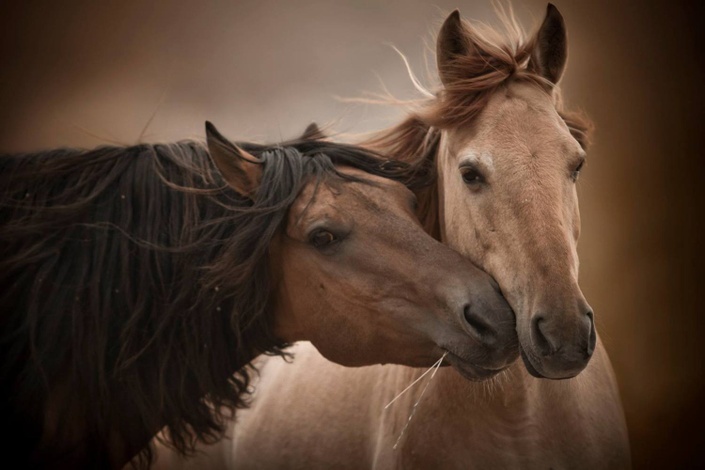 Platinum Level Waterhole Rituals™Liberty Training® Insiders and Extended Circle Course
Self Realization Through the Training of Horses At Liberty
Watch Promo
THE WATERHOLE RITUALS™ LIBERTY TRAINING®
INSIDERS AND EXTENDED CIRCLE COURSE
This program, written and taught by Carolyn Resnick, is the ORIGINAL Waterhole Ritual Online Course, plus personal, one on one coaching!
The Waterhole Rituals Program, is a method of Liberty Training developed by Carolyn Resnick through her years of observation of horses in the wild. It is a training method that begins at Liberty, rather than a method of training that ends at Liberty. It begins with the first breath; the moment that you and your horse are in the same state of awareness in harmony and unity with one another.
There are seven Waterhole Rituals and they are based on social bonding rituals that are natural to horses, and are a concrete way to practice Liberty Training with your horse!
By learning how these Rituals function in natural herd, and by practicing this method, you will learn how to communicate with your horse in a language innate to the horse. One where he will naturally accept you as his leader. This knowledge will enhance every interaction you have with your horse; feeding, leading, grooming, riding, training and showing!
The Carolyn Resnick Method of Horsemanship is the foundation for any and all equestrian pursuits.
WHAT YOU WILL LEARN
This program is a Liberty Training course that will help you to develop a deep bond with your horse! You will advance your horsemanship skills, at Liberty, on the ground, while staying safe. Whether you are an advanced horseman or have a only a basic understanding of horses, this course is for you!
Topics will include:
HORSE BEHAVIOR AND PSYCHOLOGY

SHARING TERRITORY WITH HORSES FOR PERSONAL GROWTH AND CONNECTION

DEVELOPING THE BOND

MASTER YOUR INTENTION AND BODY LANGUAGE

HOW TO USE ENERGY WITH HORSES

HOW TO USE THE REED

HOW TO SAY HELLO TO A HORSE

HOW TO PUT A GAS PEDAL ON A HORSE

THE CODE OF CONDUCT/HOW TO SPEAK HORSE

THE ENTRY POINT OF CONNECTION

HOW TO DEVELOP A HORSE THAT IS RESPONSIVE, CALM, AND EAGER

HOW TO SAFELY INTRODUCE FOOD TO YOUR HORSE

RECIPROCAL MOVEMENTS

DEVELOPING TRUST

DEVELOPING RESPECT

DEVELOPING WILLINGNESS

DEVELOPING FOCUS

MAGNETIC CONNECTION/COMPANION WALKING

LIBERTY DANCING

AND, MUCH MORE...
Choose a Plan
Silver Level
Benefits Include:
49 written lectures

27 video exercises

6 podcasts

Membership Group where you can share your experiences with other students!
Learn More About Silver Level Waterhole Ritual Online Course
---
Gold Level:
Benefits Include:

All of the above Silver Level Benefits, PLUS:
Personal coaching in an online Interactive Classroom where you can ask questions directly to Nancy and Carolyn!
---
Platinum Level
(Insiders Circle and Extended Circle Course)
Extended Circle

Although, this course is not a prerequisite for the Insiders Circle Course, this course is perfect for you if you are new to The Carolyn Resnick Method! You will have full access to The Waterhole Ritual Online Course, plus access to the Insider Circle Tele-seminar calls. You can learn through others experiences while practicing the exercises with your horse! Then, you will be ready to experience the Insiders Circle course next!
Includes the following benefits:
All of the benefits of Silver and Gold Level Waterhole Ritual Online Course, PLUS:
Bi-weekly Tele-seminars
The CRM Video Library, including: The Introduction to the Waterhole Rituals, Panadero's Journey, and Waterhole Reflections video downloads.
Insiders Circle

Limited to only 10 Insiders Circle students per 10 week session. First session begins April 8th, 2019.

This course is an intimate, group experience including bi-weekly tele-seminars with Carolyn and Nancy, as well as video coaching to answer questions unique to your situation with your horse! PLUS, the personal coaching component is a must if you would like to work directly with Carolyn Resnick and Nancy Zintsmaster! Carolyn and Nancy will design a custom program just for you and your horse! You better hurry and hold your place, as there are only 10 spots available!

Benefits Include:

All of the Silver, Gold and Extended Circle Waterhole Ritual Online Course Benefits, Plus:
ONE ON ONE COACHING with Carolyn and Nancy
Video Training Analysis
A Unique Training Program, designed by Carolyn and Nancy, just for you and your horse!
---
"Once your horse learns the Waterhole Rituals there is nothing that he won't do for you!"
Carolyn Resnick
Your Instructor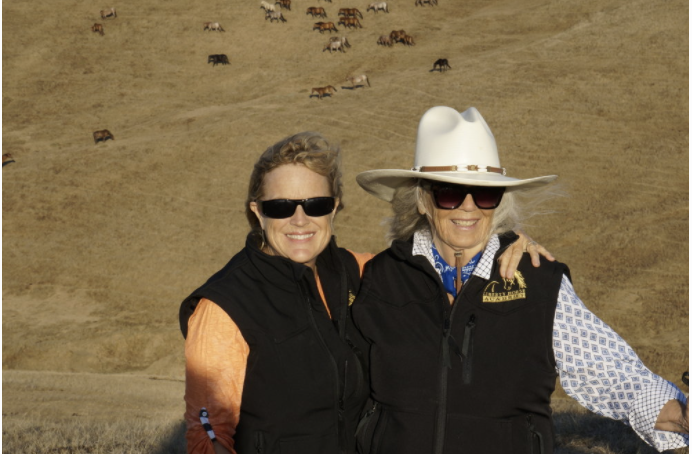 Carolyn Resnick, originator of the term Liberty Training® and founder of The Carolyn Resnick Method, The Waterhole Rituals and Nancy Zintsmaster, co-owner of the Carolyn Resnick Method of Horsemanship and a Master Trainer in The Carolyn Resnick Method have come together in this academy to bring you a unique course in Liberty Training!
Carolyn Resnick developed this method of Liberty Training over 40 years ago based on her observation of horses in the wild. Carolyn now teaches her method at her ranch, Dances with Horses, in Escondido, California.
Nancy Zintsmaster lives in Costa Rica and teaches Liberty Training at her ranch, Dances with Horses (Costa Rica location). Nancy travels the U.S and abroad sharing The Carolyn Resnick Method of Horsemanship, The Waterhole Rituals.
It is Carolyn and Nancy's desire to bring forth their passion for horses through educating people who care deeply about giving horses a better deal. They strive to help others connect to the very heart of the horse, and to help people understand how to let horses be our guides.
Class Curriculum
Welcome To Liberty Training® and The Waterhole Rituals™
Available in days
days after you enroll
What Is Liberty Training®? What are The Waterhole Rituals™?
Available in days
days after you enroll
The Seven Waterhole Rituals™
Available in days
days after you enroll
Courses Included with Purchase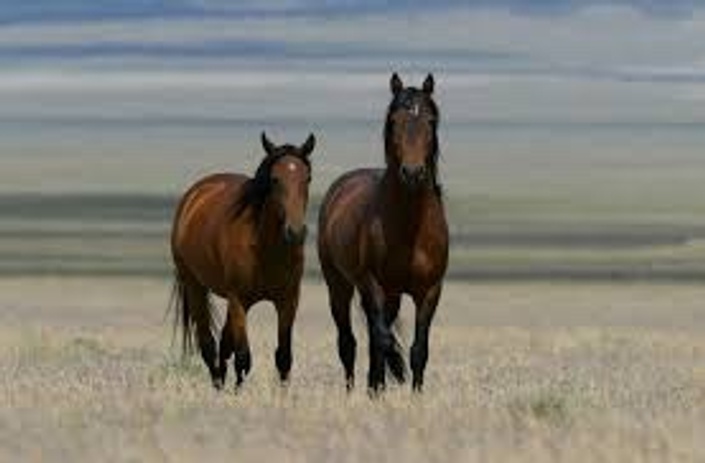 Panaderos Journey Video Download
Carolyn at one of her rare live clinics as she begins her relationship with P.R.E. stallion, Panadero XLVL.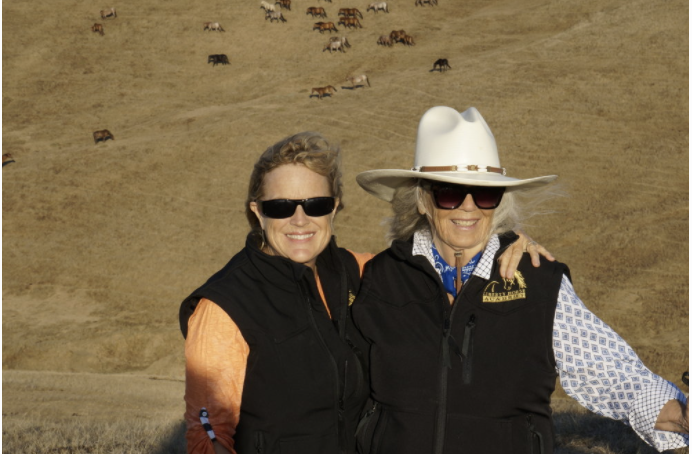 Waterhole Reflections Video Download
Waterhole Reflections is designed to awaken your senses enabling you to be truly present to your horse.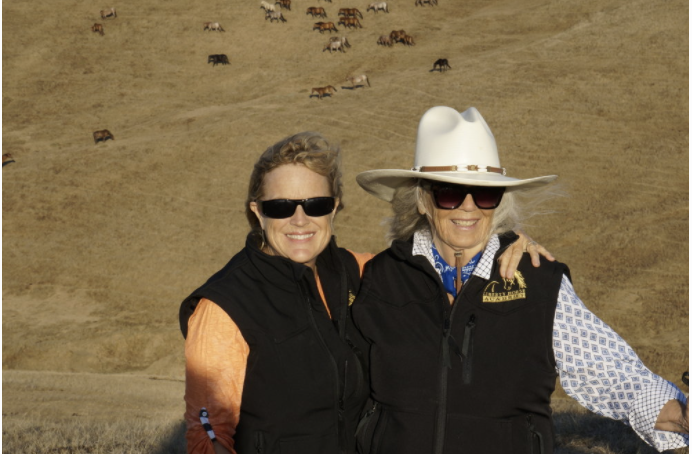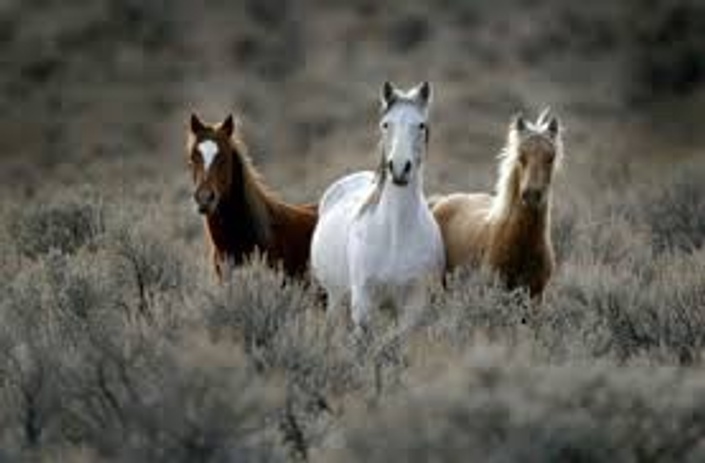 Introduction to the Waterhole Ritual Video Download
Learn the 7 Waterhole Rituals with Carolyn Resnick/SOLD ONLY WITH PURCHASE OF PLATINUM LEVEL WHR COURSE /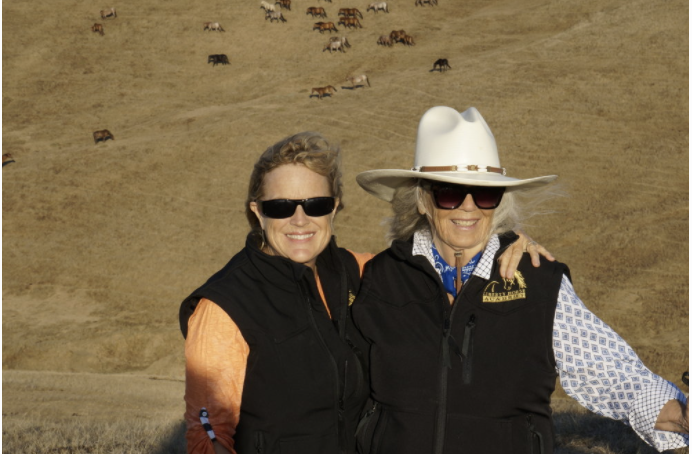 Original Price: $58
Frequently Asked Questions
What are the qualifications to take this online course?
If you are not an experienced horseman/woman, the horse that you bring to this program needs to be a horse that is easy to handle so that your focus can be on learning how to communicate with your horse at Liberty, as you are learning The Waterhole Rituals. You need to have enough experience handling horses without tack, at Liberty, to keep yourself safe. This means knowing general safety rules around horses and that you can read the attitude of your horse.
When does the course start and finish?
You can purchase PLATINUM LEVEL WHR with ONE YEAR ACCESS to the online course, or you can purchase the UNLIMITED ACCESS plan. With both plans you will receive the 10 weeks of coaching with Carolyn and Nancy, but you will still have access to the online for the amount of time you choose! You will see both options in the checkout area.
Can I continue my current training program while practicing The Waterhole Rituals?
The Waterhole Rituals are not meant to replace any other training that you may be practicing. The Waterhole Rituals are meant to support and improve any method of training. You can continue your current training program or riding discipline, from trail riding to dressage. What you will notice is that the performance and partnership with your horse will greatly improve.
Where do I find all of my options to study the Waterhole Ritual Course online?
You can find all of the course options explaining each level of study and costs in the "all courses" section in this academy.